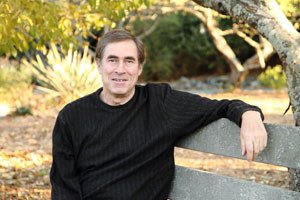 My passion for mediation evolved out of my successful law practice. More than 20 years ago, I discovered that I enjoyed resolving conflict far more than I enjoyed litigation.
I came to see conflict as an opportunity for deeper understanding, growth and peaceful outcomes.
My skill level increased, my experience grew, and eventually I closed my law practice to focus on mediation. I believe that I have exceptional experience and skills in resolving conflict and am available to help you regardless of where you live in the United States.
Shifting from Litigation to Mediation I Have:
Resolved well over a thousand disputes for individuals, corporations, churches, and nonprofit agencies.
Received recognition for my service in settling suits in both Federal and State Courts.
Taught classes on communication and conflict resolution and I have trained other lawyers and mediators in how to facilitate settlements.
Been interviewed on TV and spoken at seminars and given talks in other venues on mediation and the principles of conflict resolution.
Led workshops on "gender reconciliation" as well as other topics related to conflict resolution.
Completed more than 350 hours of formal mediation-related training. This includes active listening skills enhancement, interviewing techniques and mediation role-plays and simulations.
Education and Training
Formal Education
J.D. Santa Clara Law School 1985
B.S. Business Administration Indiana University 1976
Formal Mediation and ADR Training
Commercial Mediator Training – ADRA (40 hrs)
Co-Mediator Training – S.C. Dept. of Human Resources (40 hrs)
Advanced Training – Academy of Family Mediators (8 hrs)
Mediation and Counseling – Santa Clara Law School (64 hrs)
Communication Course – Process Therapy Institute (PTI)(4 hrs)
Introduction to Process Therapy Training (PTI) (21 hrs)
Advanced Process Therapy Training (PTI) (40 hrs)
Effective Listening Course – Xerox (12 hrs)
Mediation Training – Better Business Bureau (3 hrs)
Co-Creative Relationships – Hendrix Institute for Relationships (30 hrs)
Special Master Training – Santa Clara Bar Association (8 hrs)
Mediation Center of San Joaquin County (40 hrs)
Association of Unity Churches International -Peacekeeping and Mediation Training (75 hrs)
AUCI-Credentialed Leader Minister/Ministry Review Process (20 hrs)
Nonviolent Communication Trainings (various) (25 hrs)
Other miscellaneous courses (excess of 130 hours)
Experience
Special Master, Litigation and Arbitration Experience
Lead Trial Attorney 36 Jury Trials
Multiple dozens of Court Trials and Arbitrations
Appointed Judge Pro Tem Superior Court
Appointed Court Ordered Arbitrator/Special Master Superior Court
Mediation and Conflict Resolution Experience
I have represented well over 500 private mediation clients. Institutional clients include:
Santa Clara County Superior Civil Court – (Civil ADR and ENE)
Santa Clara County Superior Family Court (Family Law ADR-Mediation, Settlement Pro Tem, Special Master, Arbitration)
Northern District of California – Bankruptcy Dispute Resolution Panel
Santa Clara County Small Claims Court
Stanislaus County Small Claims Court
San Joaquin County Small Claims Court
Santa Clara County Department of Human Relations – (ADR and Victim/Offender Mediation)
Santa Clara Legal Aid Society – (landlord/tenant)
Program Department of Human Relations – Santa Clara County
Legal Aid Society – Santa Clara County (landlord/tenant)
Better Business Bureau (commercial disputes)
Project Sentinel (real estate and landlord/tenant)
Victim Offender Mediation Program (criminal restitution)
Los Gatos Rental Dispute Resolution Program
Association of Unity Churches International Peacekeeper
Miscellaneous other nonprofit organizations and churches